Login for other owner goodness, like making bad transaction and lineup choices
JIT LEAGUE FANTASY FOOTBALL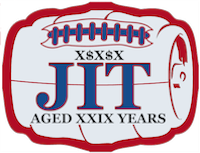 Countdown to JIT Draft 25
WEEK 16
- Finals in green
---
---
---
---
---
---
Complete for the week in bold

Hey Fish... you win last week?
11-26-2019

---
2020 Update from the commissioner's office
Due to the uncertainties of COVID-19, JIT is on hiatus for the 2020 season. We're doing COVID JIT on NFL.com for fun and to keep our "skills" up, but since we don't have any idea what's going to happen week to week, it seems silly to try and play "officially". We hope to be back in 2012 for our real 25th anniversary season. In the meantime, be safe and well and wear your damn masks when you should!
- See you in August 2021 -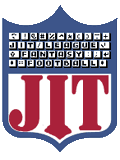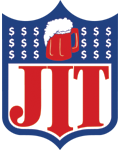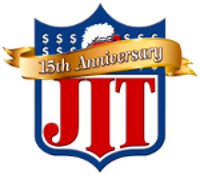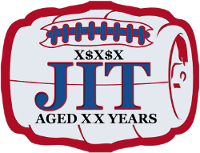 ©1996-2020 JIT League, Mestup and San Diego Web Solutions. The JIT Logo and Design are direct copies of other trademarks and make no claim of originality or creativity. The team names, logos and uniform designs are unregistered non-trademarks of the teams indicated. All other JIT-related trademarks are not trademarks of the JIT Fantasy Football League or any other legal entity.

This site best designed for and best viewed in Google Chrome, Mozilla Firefox, Opera, Safari, and any browser other than Internet Explorer.