ABOUT THE JIT FANTASY FOOTBALL LEAGUE
Are we not men? We are JIT. Any tome on who we are and what we are about could contain so many things, most of which are 'R' rated and unfit for children. However, we'll cover a few things and maybe shed some light on the mystery that is "JIT". Additional information can be found in the
JIT FAQ
and
History
pages. JIT was founded in 1996 by 6 employees of the Jacksonville Jaguars as a TD-only league, tracking scores with a newspaper and Excel. The name came from J I T Electric, a company with season tickets for the Jaguars.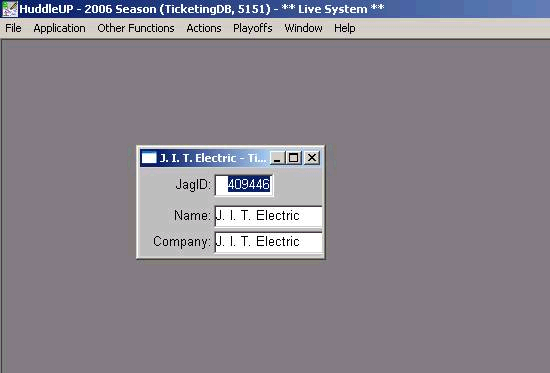 Today the league has expanded to 12 teams and is nationwide, both through expansion and team movement.
Blowsticks - Tampa, FL
Buzzard's Boozers - Charlotte, NC
CA Snatch - San Diego, CA
Cleveland Clowns - Jacksonville, FL
Delaware Destroyers - Georgetown, DE
Denver Swingers - Denver, CO
Fish Clubbers - Jacksonville, FL
Hadley Hoodlums - Jacksonville, FL
Ky Jellies - St Petersburg, FL
Ryan's Raunchy Rebels - Tallahassee, FL
StL Yeah Dudes - Brooklyn, NY
Vandelay Industries - Columbus, OH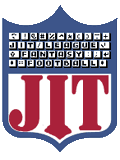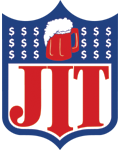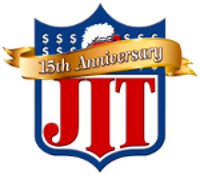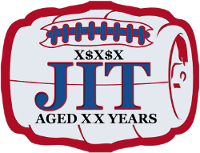 ©1996-2020 JIT League, Mestup and San Diego Web Solutions. The JIT Logo and Design are direct copies of other trademarks and make no claim of originality or creativity. The team names, logos and uniform designs are unregistered non-trademarks of the teams indicated. All other JIT-related trademarks are not trademarks of the JIT Fantasy Football League or any other legal entity.

This site best designed for and best viewed in Google Chrome, Mozilla Firefox, Opera, Safari, and any browser other than Internet Explorer.